BonBon's litter by Indy was born November 7, 2018, all GIRLS! The girl on the left is spoken for. The sable girl in the middle is available. I am keeping the one on the right to show. These puppies received Early Neurological Stimulation from day 3 to day 17 to maximize brain development and intelligence. They come with age-appropriate vaccines, multiple dewormings, dewclaws removed, health guarantee, $1,900 with spay contract. This litter is being raised in my living room & has been bred for quality from AKC parents with fantastic temperaments. Temperament is extremely important to me, so I have chosen outgoing, happy, calm Havanese to show and breed. Email me at diademchis@juno.com for more info.

So this is it. Wow. You're about to choose the dog that will be your constant companion for the next many years. And this is the right place. Not exactly sure if it should be a boy or a girl or what color? Don't worry, whichever it is, somehow it all works out. The secret is to look past all the outward appearances and see the puppy he is inside. Puppy boys will love you just as much as puppy girls and both will get into a lot of trouble as they grow up. You know, it's not too late to change your mind. Life without a puppy would be a lot less complicated, that's for sure. The house would stay cleaner, quieter . . . lonelier, and you wouldn't have to forgive him constantly for all the crazy things puppies do. Maybe you could get a cat. I've heard cats make good companions, but then, a puppy would make you laugh and love you for who you are… and you know he'd jump over a cliff to save you. Cats don't do that. A puppy sees something magical in you. That's why he's here waiting for you. Feels good, doesn't it? So what's it going to be--a cleaner, calmer house or a life of puppy breath, love and tail-wagging fun?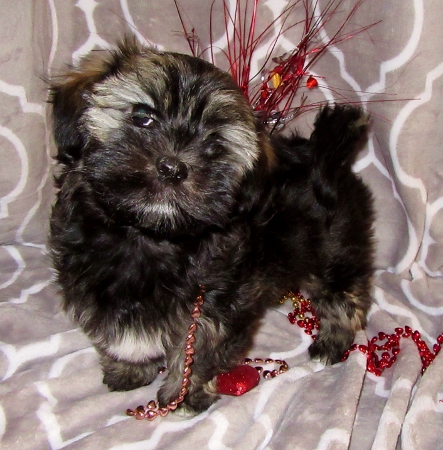 The sable girl at 10 weeks, she's a real ham!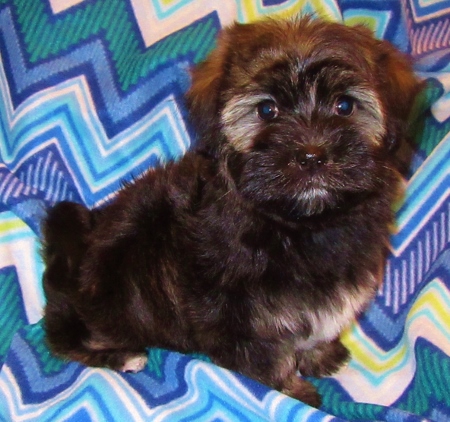 9 weeks old, first bath!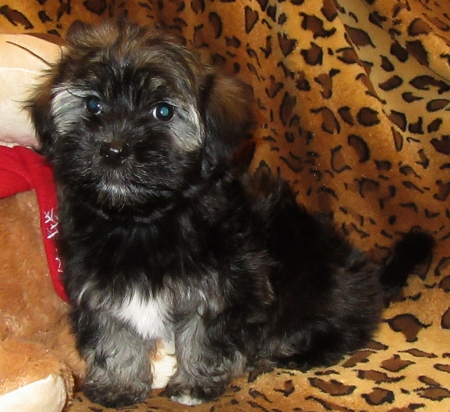 Another photo of the sable girl who is available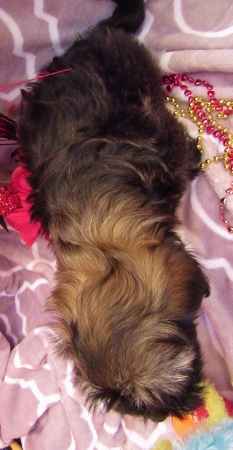 This is the best photo of the gold undertones in her coat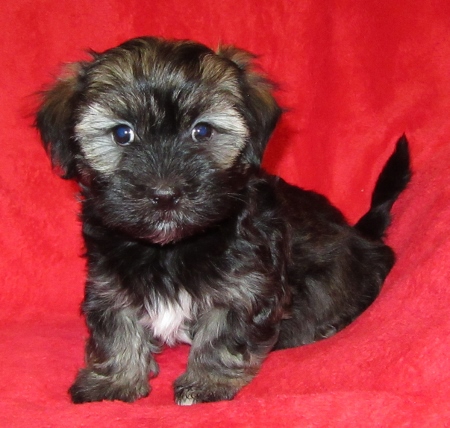 8 weeks old, 1-2-19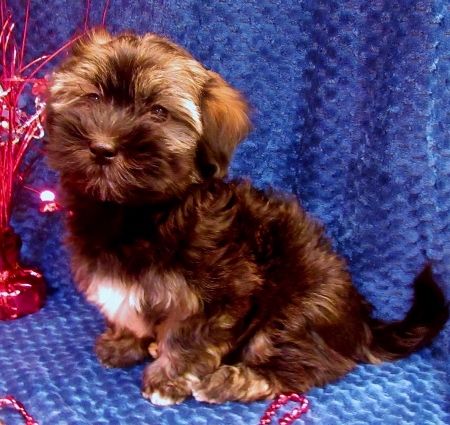 Sable girl, very hard to get a good photo of her true color, the gold is coming through the sable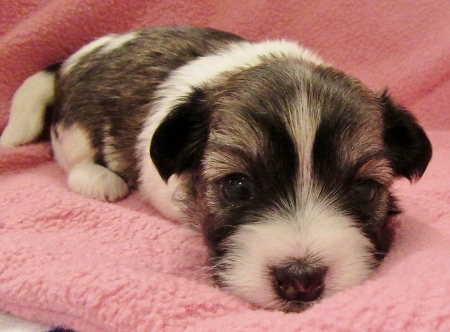 SOLD The dark sable parti girl at 3 weeks (11-28-18)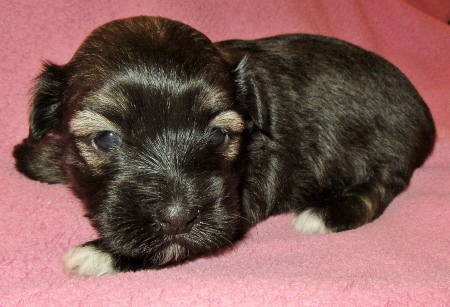 The solid dark sable girl at 3 weeks (11-28-18), she will lighten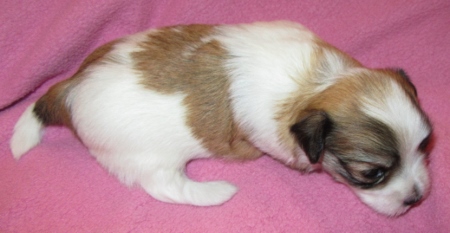 The light sable parti girl at 3 weeks (11-28-18)